Correlates of exclusive breast feeding among nursing mothers attending child health clinic at a general hospital in Rivers State Nigeria
Keywords:
Exclusive breast feeding, Age, Occupation, Mode of delivery, Parity, Gestational age
Abstract
Background: Early initiation of breast feeding and feeding exclusively for six months have great implication for the survival, well-being and growth of new borne. Factors such as maternal age, occupation, religion, spouse age, spouse occupation, parity, antenatal care (ANC) attendance, mode of delivery (MOD) and birth order are significantly associated with exclusive breast feeding (EBF)
Methodology: The study is a descriptive cross-sectional study conducted among nursing mothers attending child health clinic in General Hospital Bonny, in Bonny Island, Rivers State, Nigeria. All eligible nursing mother who presented at the clinic were enlisted for the study. Enlistment of eligible participants was done on every child welfare clinic day. Data was collected using a pretested, interviewer administered, structured questionnaire which was adapted and prepared in English Language. Categorical data was analyzed using multinomial logistic regression model with statistical significance set at 0.05.
Result: Results from this study identified significant association between EBF and some maternal variables such as age, occupation and religion. Spouse age and occupation were significantly associated with EBF. ANC attendance, gestational age, MOD, parity and birth order were also significant variables associated with EBF.
Conclusion: Maternal variables such as age, occupation, religion, parity, MOD, ANC attendance including spouse age and occupation significantly influence EBF of new borne.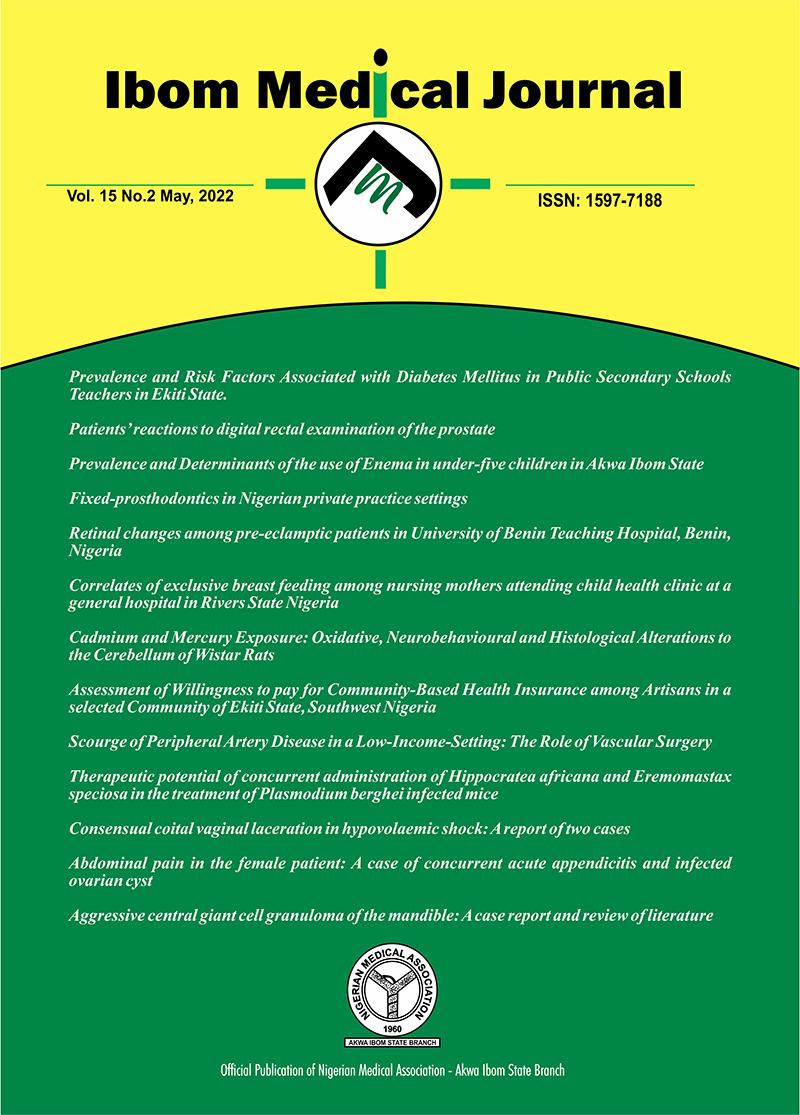 License
This work is licensed under a Creative Commons Attribution 4.0 International License.