Antepartum haemorrhage
Abstract
DEFINITION
Antepartum haemorrhage (A.P.H.) is defined as bleeding from the genital tract between 28 completed weeks of pregnancy to the birth of the baby.
INCIDENCE
A.P.H. occurs in between 2 to 5% of pregnancies.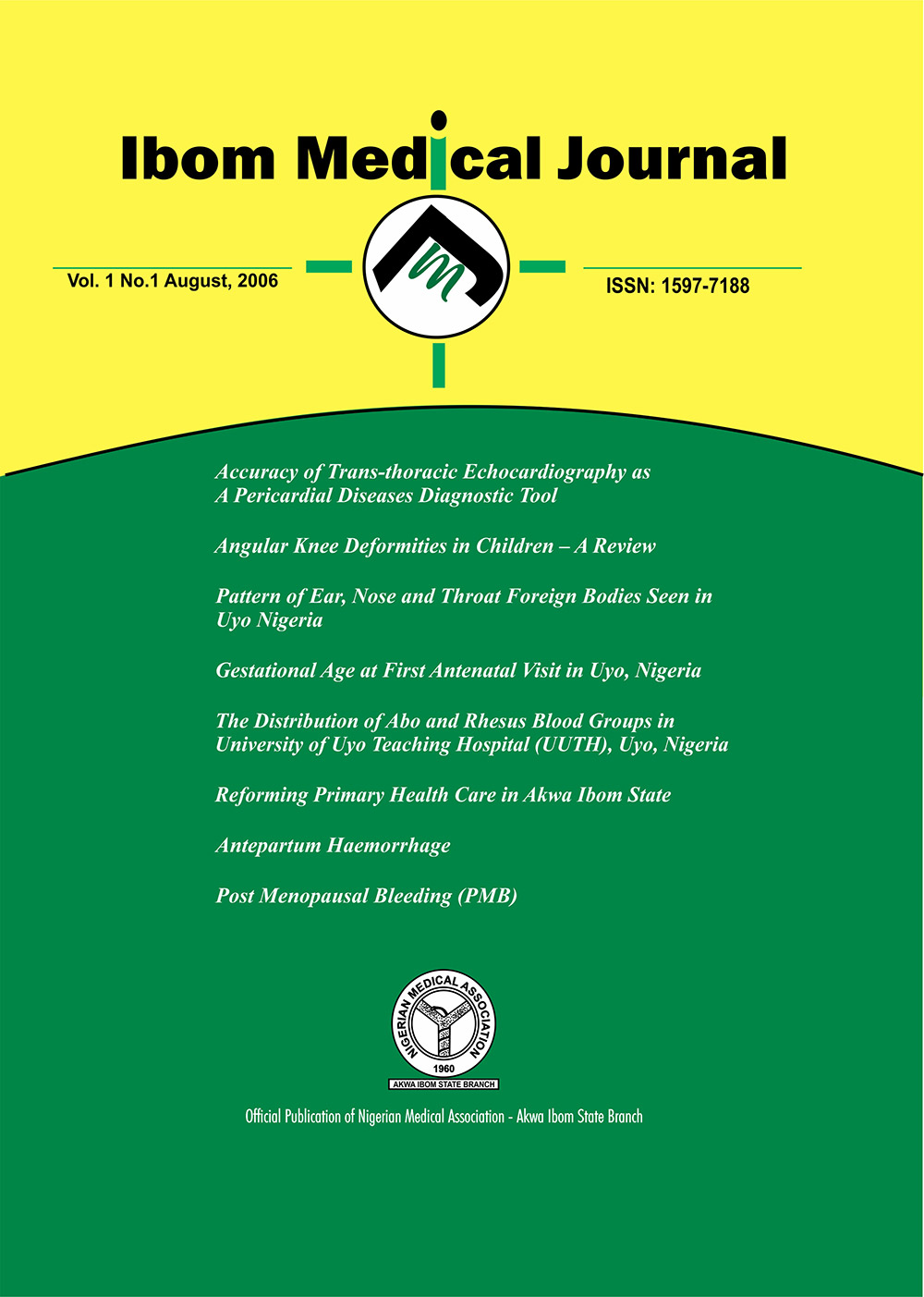 License
Copyright (c) 2006 Ibom Medical Journal
This work is licensed under a Creative Commons Attribution 4.0 International License.