Post Menopausal Bleeding (PMB)
Abstract
INTRODUCTION
Post-menopausal bleeding represents a major problem in gynaecological practice especially in our environment because it is thought by a great number of people to be normal and hence they present late. Post-menopausal bleeding of any form should be regarded as abnormal and not a resumption of menstruation as ignorantly thought. It can be a sign or symptom of many gynaecological conditions.
DEFINITION
Post menopausal bleeding is bleeding from the genital tract occurring 6 months or more after the menopause.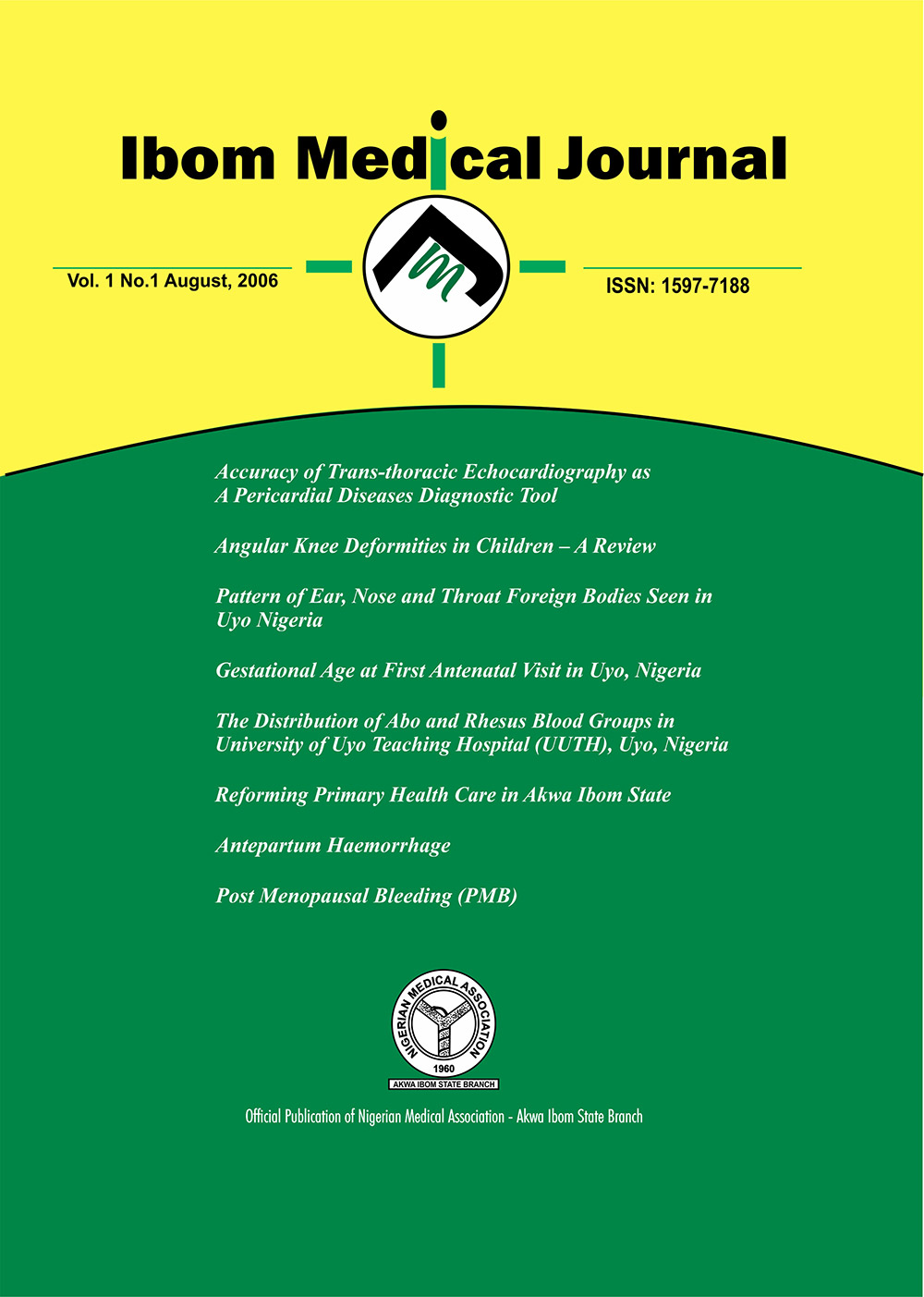 License
Copyright (c) 2006 Ibom Medical Journal
This work is licensed under a Creative Commons Attribution 4.0 International License.