Ovarian ectopic pregnancy in AKTH: Case series
Keywords:
Ovarian Pregnancy, IUD, Laparotomy, Aminu Kano Teaching Hospital, Kano
Abstract
Background: Ovarian pregnancy is a rare form of extra-uterine pregnancy. Clinical presentation varies from asymptomatic to life threatening ones.
Case: We report two cases of multiparous patients who presented with ruptured primary ovarian ectopic pregnancy with haemoperitoneum managed in Aminu Kano Teaching Hospital, Kano. The diagnosis was made at surgery and they had salpingo-oophorectomy. Histopathological result confirmed the diagnosis.
Conclusion: The most common clinical factor that gives high index of suspicion is the use of IUD.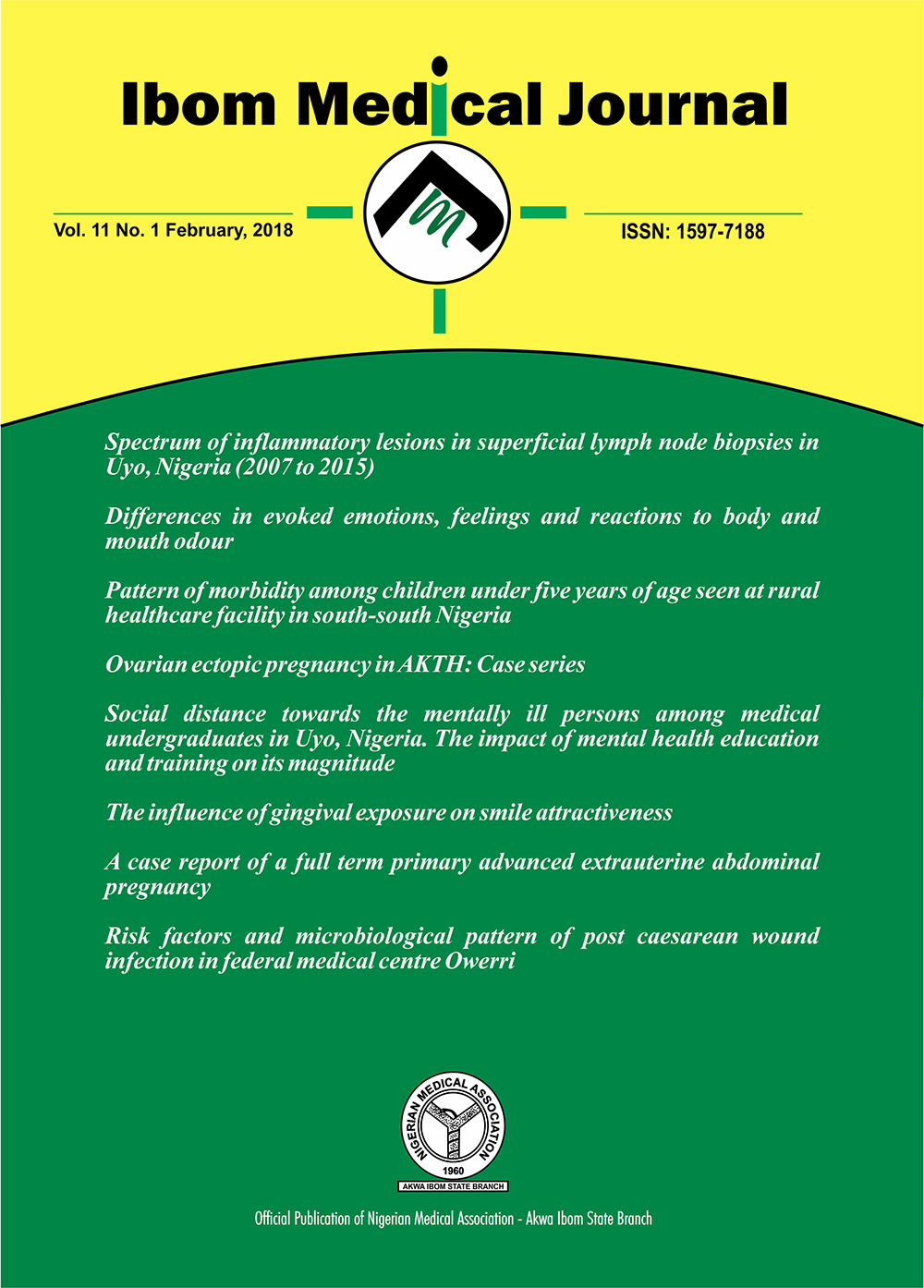 License
Copyright (c) 2018 Ibom Medical Journal
This work is licensed under a Creative Commons Attribution 4.0 International License.