Accuracy of trans-thoracic echocardiography as a pericardial diseases diagnostic tool
Abstract
Summary
A prospective comparison of pre-operative trans-thoracic echocardiographic findings with intra-operative findings of 17 patients operated on for pericardial diseases showed excellent correlation for pericardial calcification and adhesion, and for myo-cardial atrophy, and good correlation for pericardial thickening, constriction and effusion respectively. This excellent correlation identified high-risk cases that should have heart-lung machine kept on the stand-by during operation of peri-cardiectomy in event of iatrogenic cardiac chamber laceration.
Keywords
Pre-operative transthoracic echocardiography, pericarditis, correlation.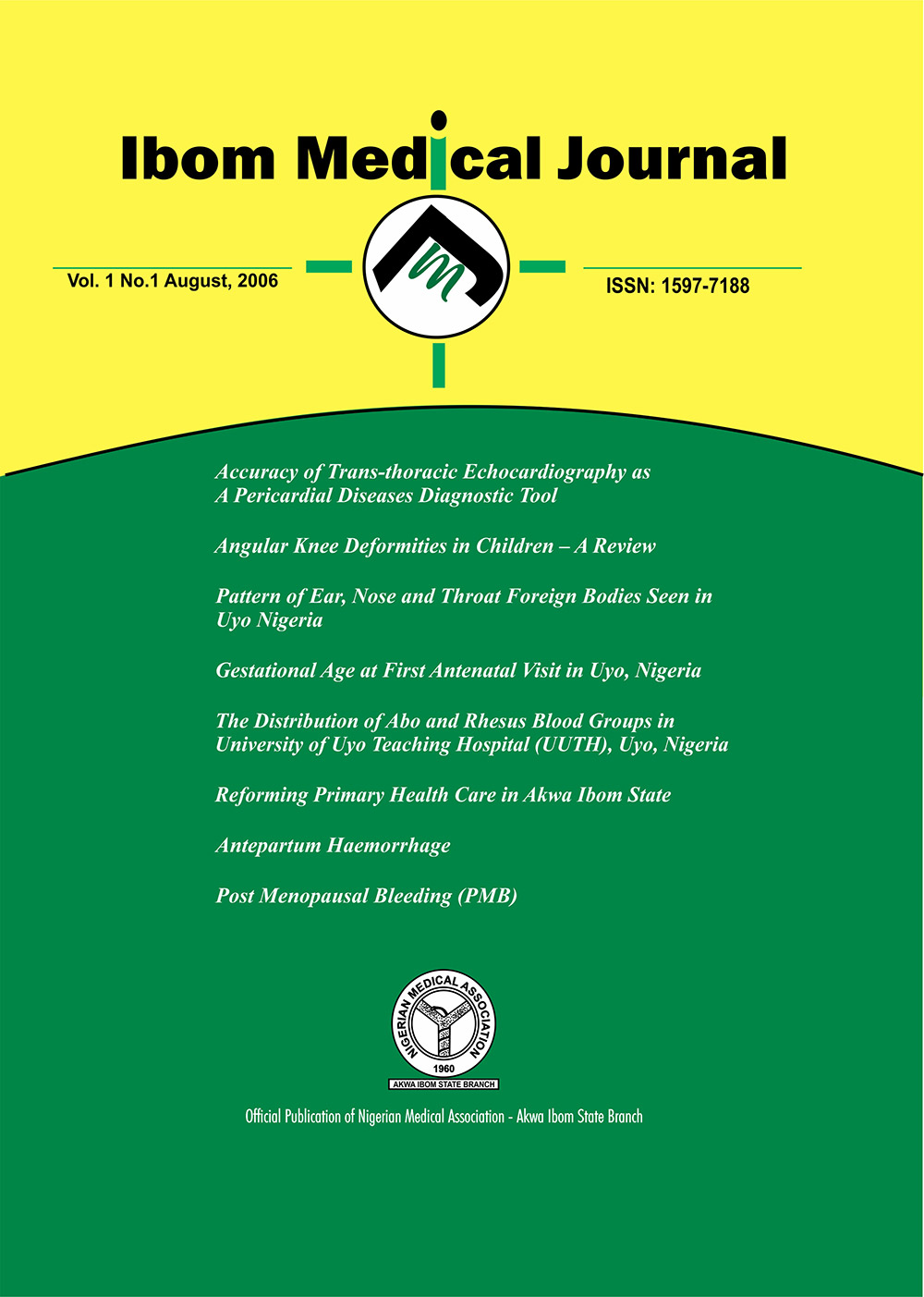 License
Copyright (c) 2006 Ibom Medical Journal
This work is licensed under a Creative Commons Attribution 4.0 International License.