Gestational age at first antenatal visit in Uyo, Nigeria
Keywords:
Antenatal care, Gestational age, Booking, Pregnancy, Uyo
Abstract
Context: Antenatal care is a very important component of obstetric care and early booking for it offers a lot of advantages. This study aims to determine the gestational age at first antenatal care visits in our environment.
Materials and method: This is a cross-sectional study of women presenting for antenatal care at University of Uyo Teaching Hospital, Uyo Nigeria.
Results: During the period under review, five hundred and twenty six (526) pregnant women were seen. The mean age was 27.29 ± 5.26 years while the mean parity was 1.56 ± 1.68. The mean gestational age at booking was 23.92 ± 7.17 weeks with a range of 4  39 weeks. There was a significant association between the gestational age at booking and parity as the gestational age at booking tended to increase with increasing parity (p<0.05). The level of education, religion and age however, appeared to have no significant effect on the gestational age at booking (p>0.05).
Conclusion: Many of our women still book late for antenatal care. There is need to intensify public enlightenment as well as health education on the importance of early antenatal booking in order to reverse this trend.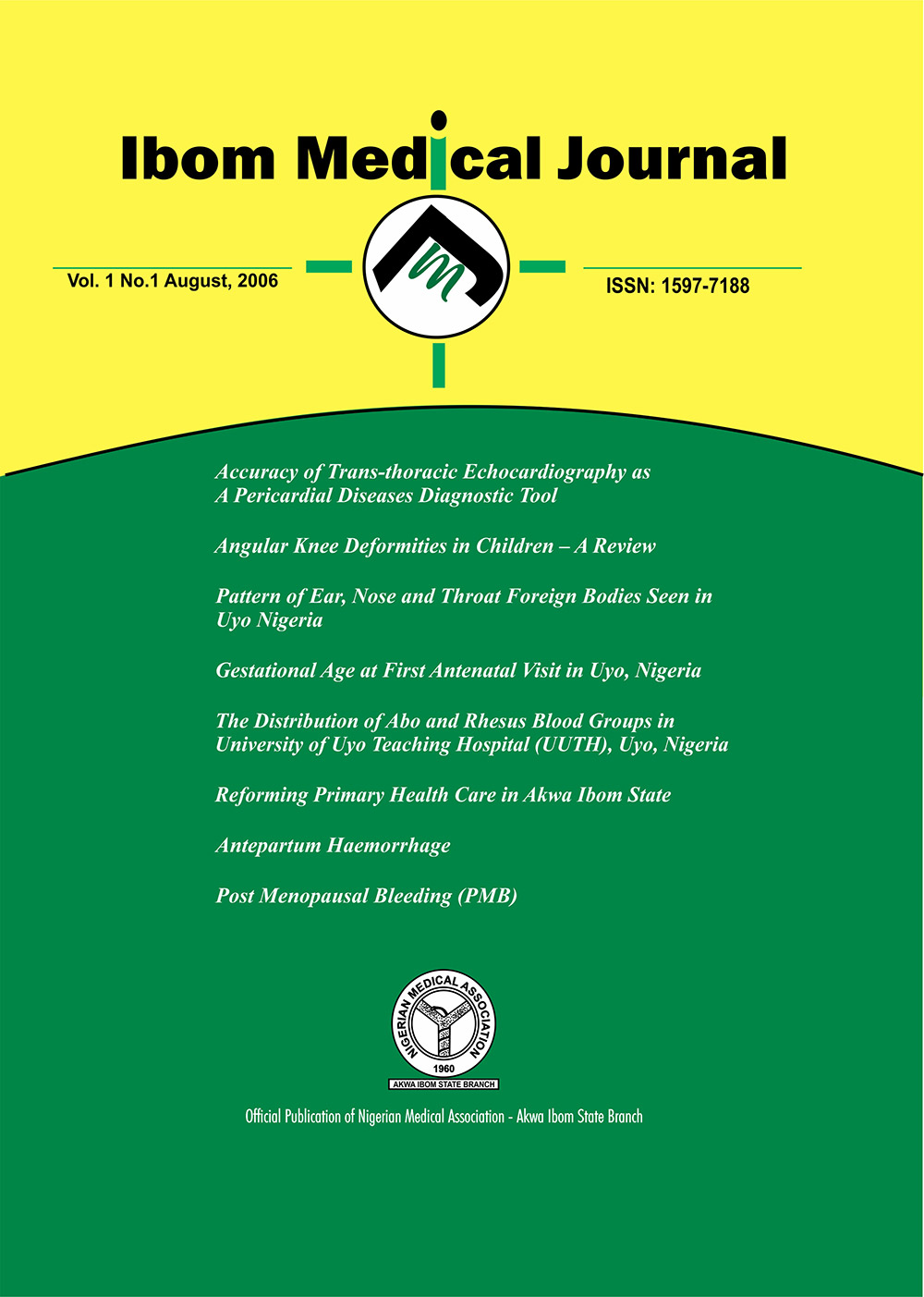 License
Copyright (c) 2006 Ibom Medical Journal
This work is licensed under a Creative Commons Attribution 4.0 International License.