Assisted Reproduction in Kano, North-Western Nigeria: A Four-year retrospective study
Abstract
Background: Infertility is a global problem and it poses severe physical and mental discomfort to the victims. Although considered a breakthrough, the assisted reproductive treatment of infertility such as in-vitro fertilization has been marred by a high failure rate even in technologically advanced societies.
Objective: This research was conducted to understand some of the factors that influence the outcome of in-vitro fertilization and embryo transfer (IVF & ET) and Intra-cytoplasmic sperm injection (ICSI)
Material and method: It is a 4-year retrospective study (April, 2017 to March 2021) which explored information from case notes of patients who underwent IVF& ET treatment at Getwell Fertility center. Information was collected and summarized using a specially designed proforma.
Results: It was discovered in this study that of the 109 IVF treatment offered, the 2 weeks pregnancy rate was 24 (22.9%), the Live birth rate was 19 (18.29%) and miscarriage was 5 (4.5%). The remaining 77.06% had failed procedures.
Conclusion: This study showed that advanced age above 32 years, and obese level of body mass index BMI, were the independent negative predictors of IVF success.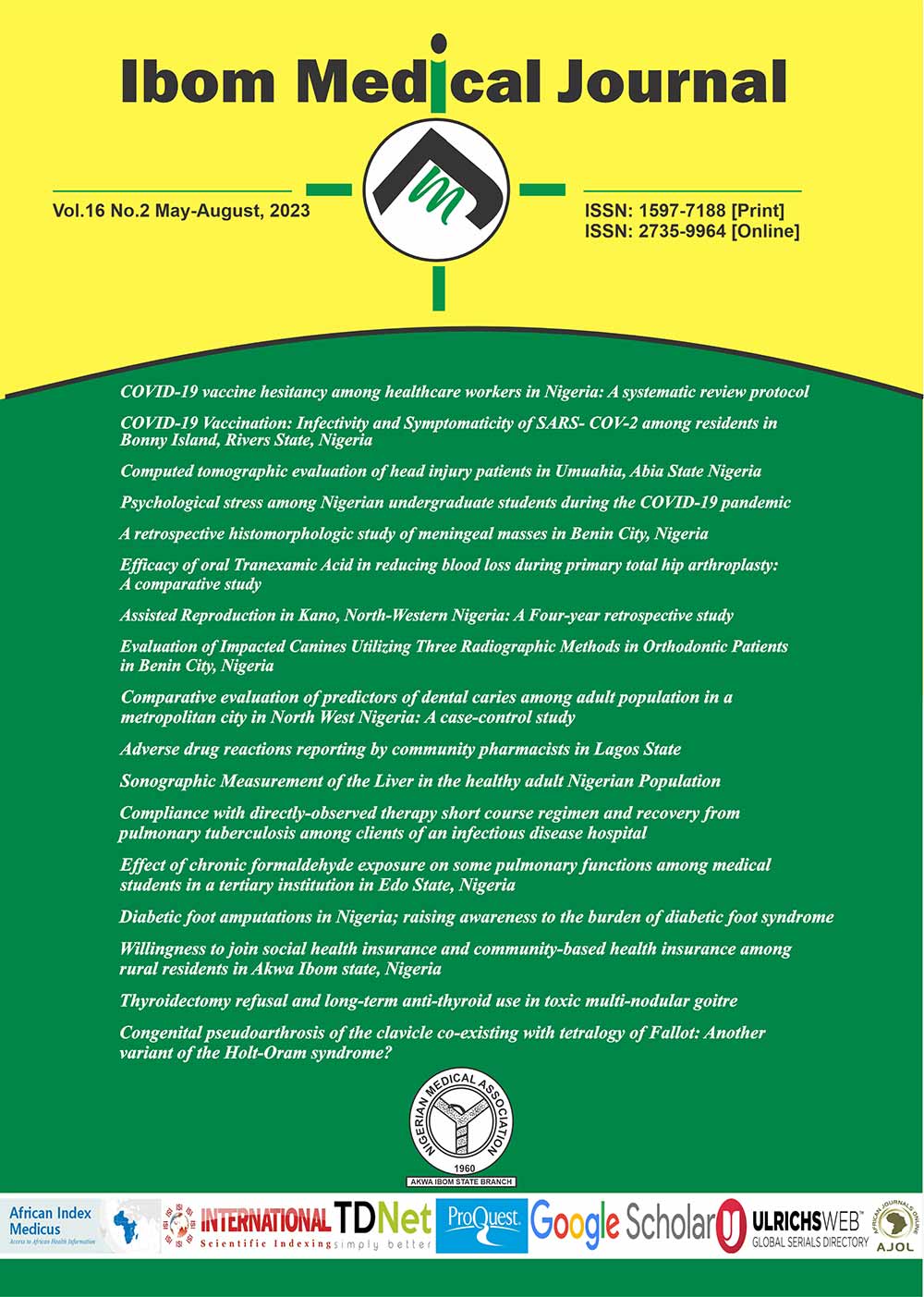 Downloads
License
Copyright (c) 2023 Ibom Medical Journal
This work is licensed under a Creative Commons Attribution 4.0 International License.