Submental epidermoid cyst masquerading as a giant plunging ranula: A case report and review of literature
Keywords:
Epidermal cyst, ranula, cysts, jaw, mouth
Abstract
Submental epidermoid (epidermal) cyst is a very rare non-neoplastic cyst lined by squamous epithelium that arises from the floor of the mouth. It can sometimes clinically resemble a giant plunging ranula. This is a case report of a 20-year-old female who presented with a slow growing largely asymptomatic lower jaw swelling of 10 years' duration. A clinical diagnosis of giant plunging ranula was made. An excisional biopsy/corrective surgery was performed and subsequent histopathological evaluation revealed that this submental lesion was an epidermoid cyst. Thus, Submental epidermoid (epidermal) cyst can mimic a giant plunging ranula in its clinical presentation. Therefore, histopathologic evaluation is critical in making definitive diagnosis in such scenarios.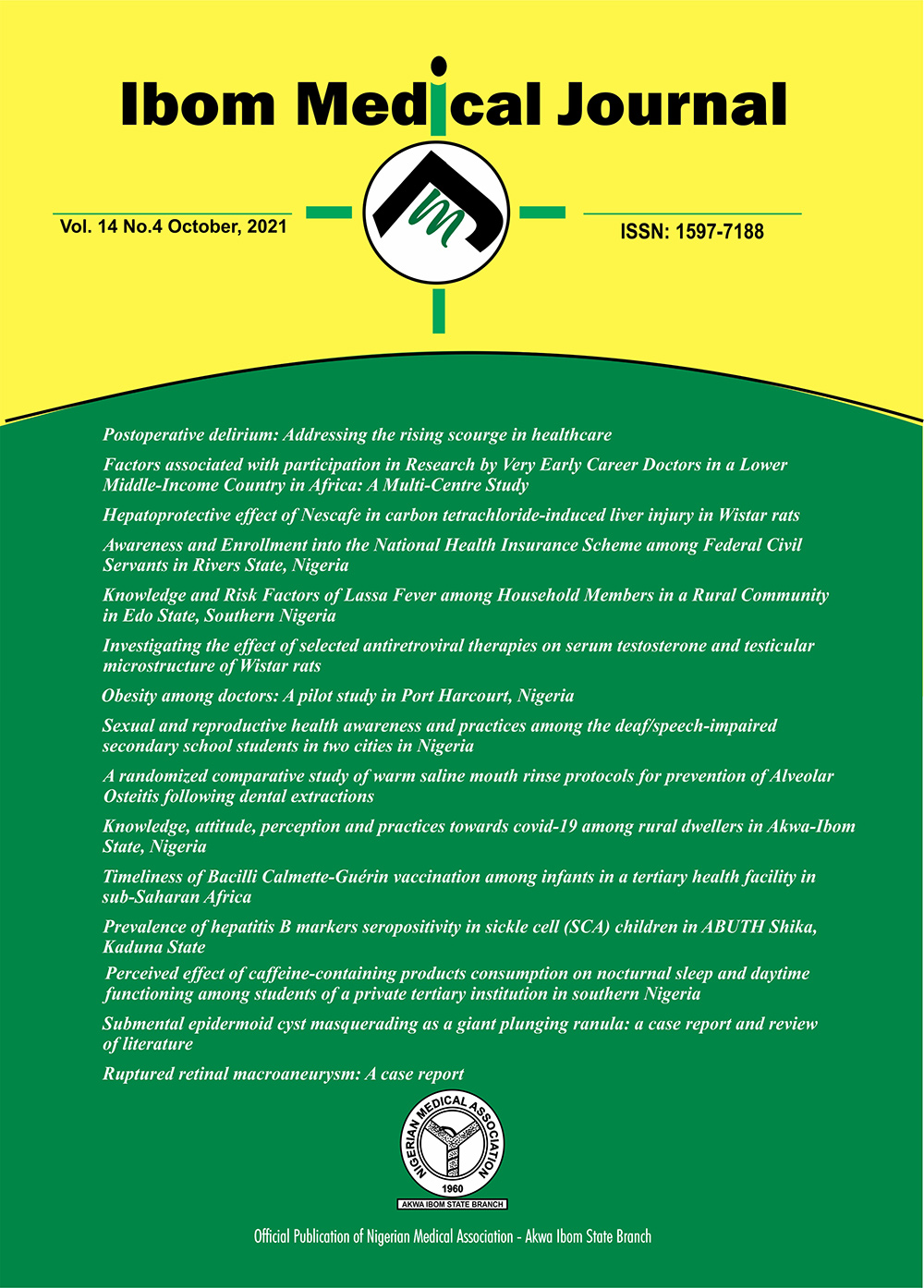 License
Copyright (c) 2021 Ibom Medical Journal
This work is licensed under a Creative Commons Attribution 4.0 International License.