Angular knee deformities in children - A review
Abstract
Introduction
Angular knee deformities are a common sight when one watches a large group of playing children. This 'picture' illustrates what is probably the most important issue, which is that the parents often are more disturbed about the deformity than the kids and usually these deformities resolve with time i.e. by far the commonest deformity is the physiologic type.
The physician treating these patients should remember to reassure the parents and carry them along. Their greatest fears are usually that their child will need surgery and that a required procedure is delayed. These paradoxical fears make these parents ready victims in any environment, of charlatans and traditional bone setters. Luckily, most cases resolve without direct intervention.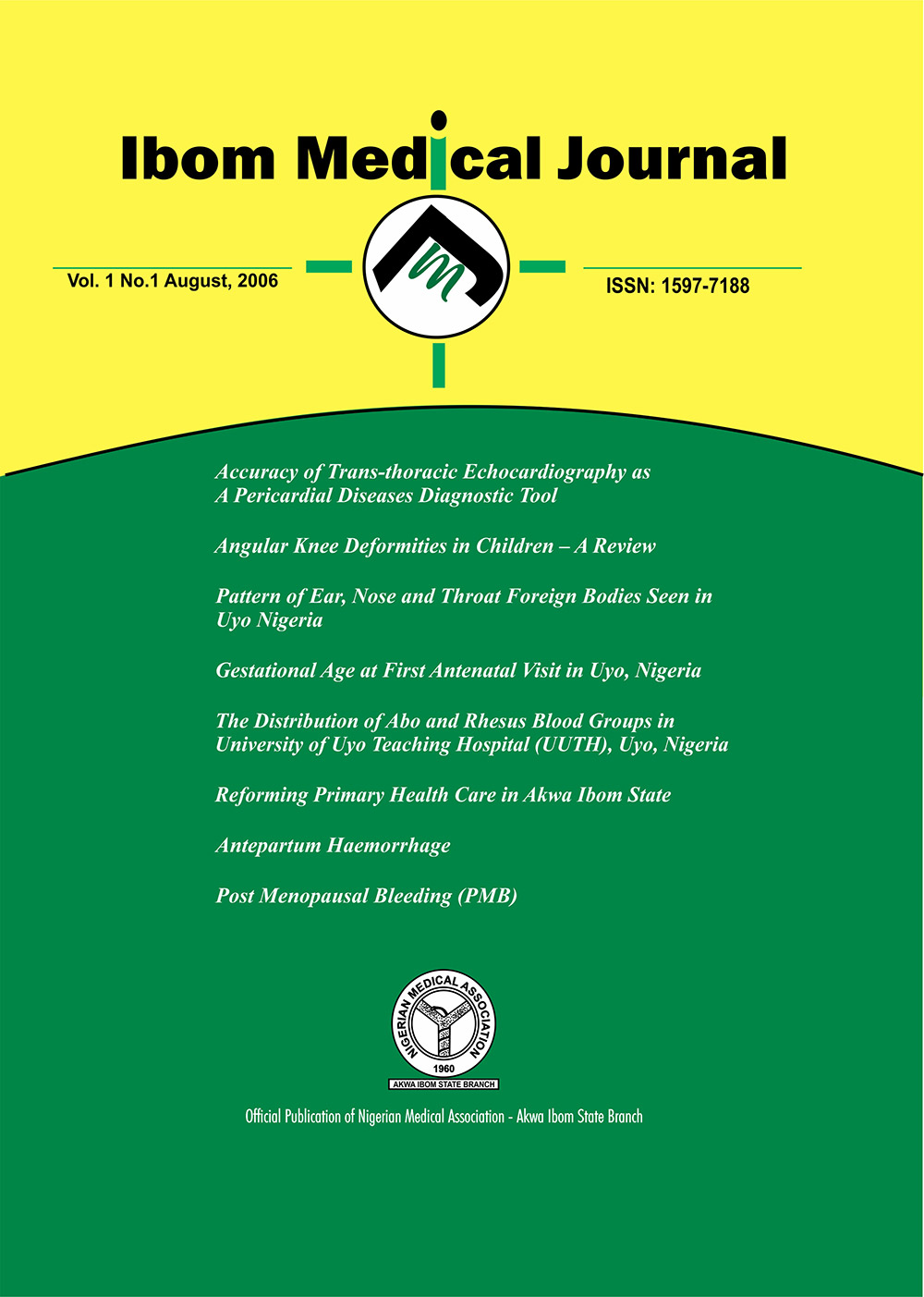 License
Copyright (c) 2006 Ibom Medical Journal
This work is licensed under a Creative Commons Attribution 4.0 International License.