A case report of a multipara with multiple ovaries and tubes associated with a normal uterus found at second repeat caesarean section
Abstract
Duplication of the tubes and ovaries are rarely reported perhaps due to their association with other major anomalies or being missed or overlooked because of the lack of clinical relevance. While female genital tract anomaly is likely to suggest a sense of challenge with fertility, the presence of multiple tubes and ovaries might indeed increase the frequency of ovulation and pregnancy, including ectopic pregnancy.
We present a case of a woman with multiple ovaries and tubes associated with a normal uterus found at a second repeat caesarean section who was unaware of the condition.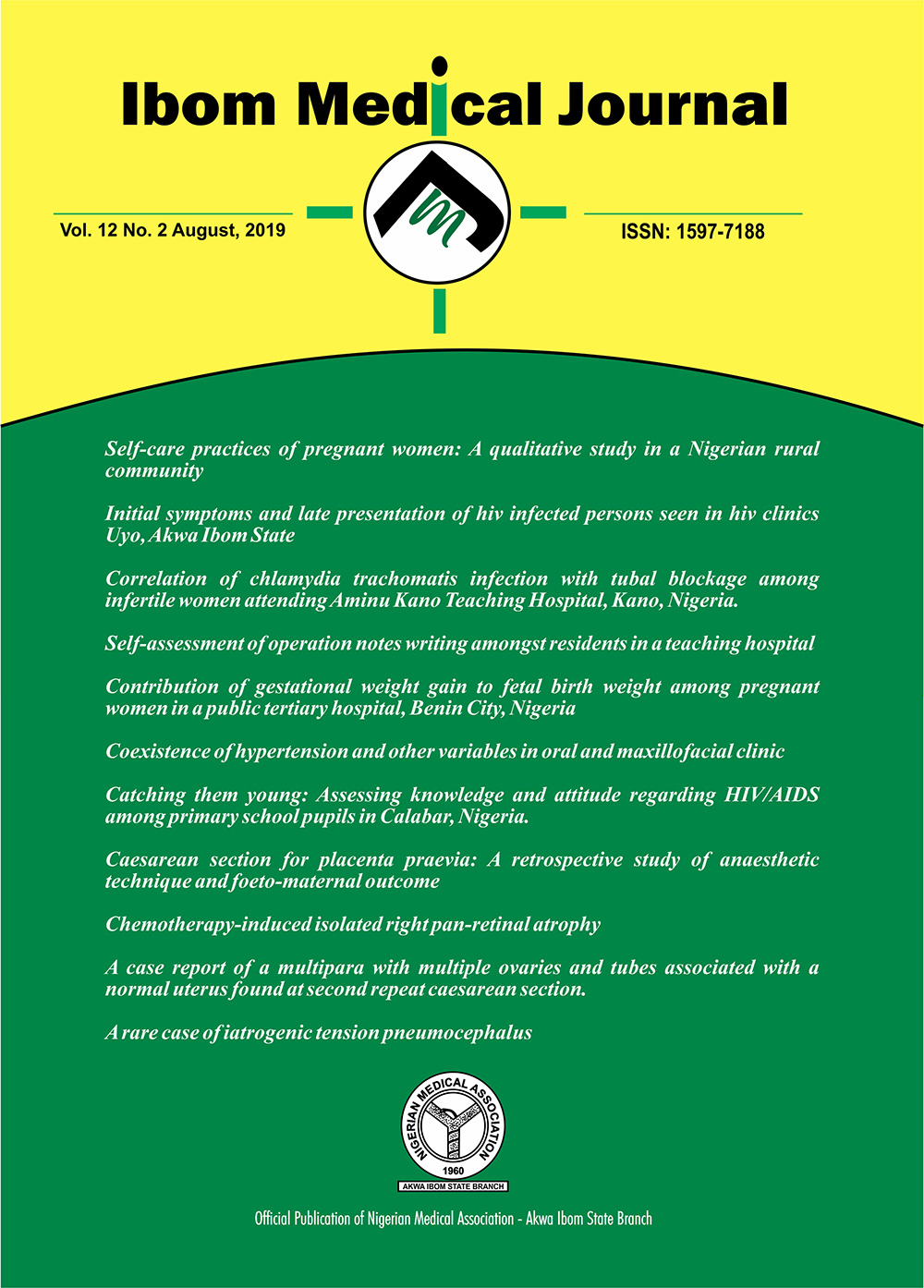 License
Copyright (c) 2019 Ibom Medical Journal
This work is licensed under a Creative Commons Attribution 4.0 International License.