Endometrial receptivity: The journey so far
Keywords:
Endometrial receptivity, Blastocyst, Implantation, Infertility
Abstract
Implantation is an act of coordinated interaction between the nascent blastocyst and a receptive endometrium mediated by the molecular and cellular interplay in a spatiotemporal manner. Though the advent of modern technology has enhanced the availability of relatively good quality embryos; the implantation rate has not positively correlated. Unlike the human embryo, the study of implantation is laden with ethical and technical challenges. Hence, most of the data on the process of implantation derived from animal studies. Unfortunately, there is wide variation in implantation process among animal species. Thus, cannot be transposed for a human. Hence, the in-vivo model remained the basis for the study of the mechanism of implantation. Research directed towards this direction may help in optimising the outcome of Assisted Reproduction Technology (ART).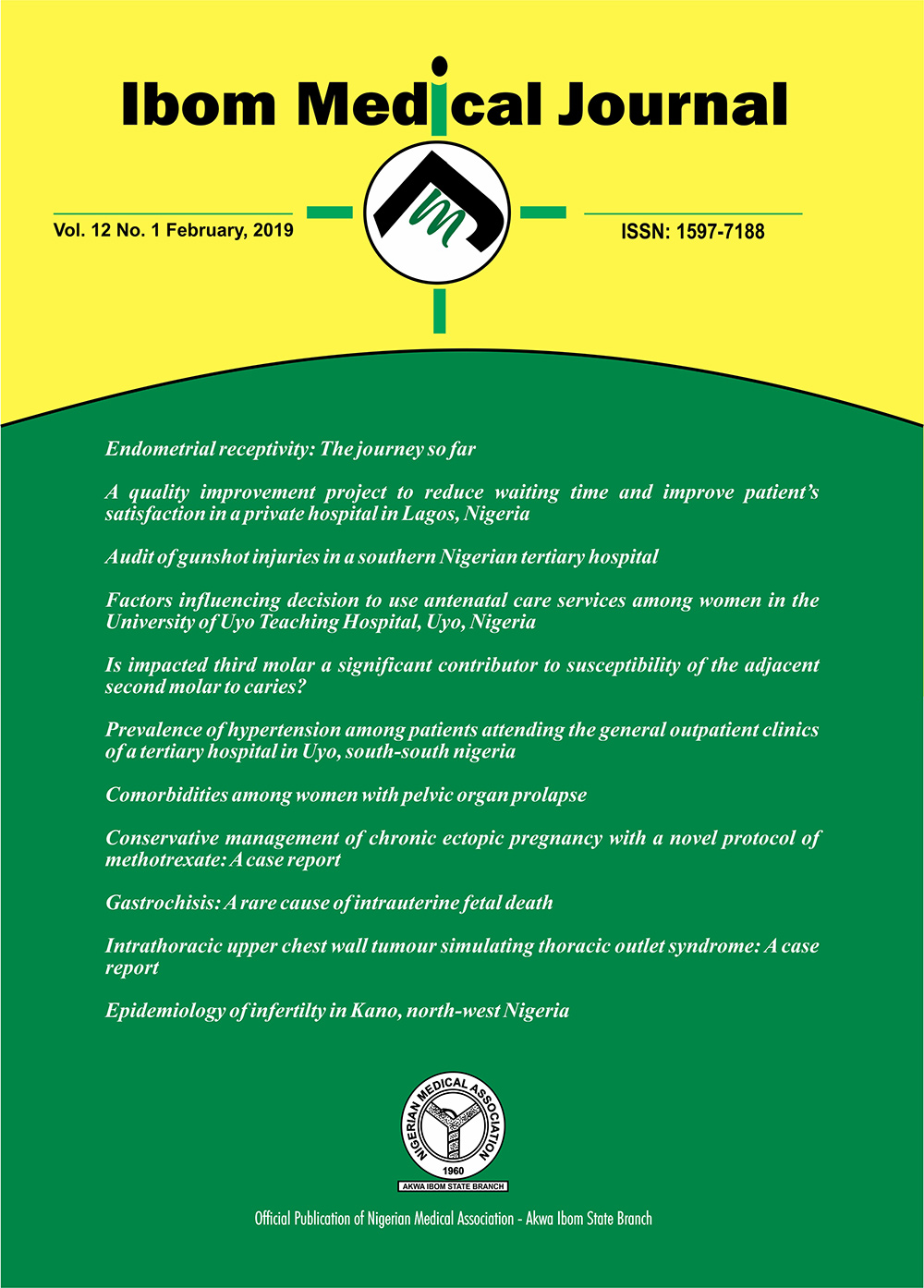 License
Copyright (c) 2019 Ibom Medical Journal
This work is licensed under a Creative Commons Attribution 4.0 International License.