Multidisciplinary approach to acute pain management in the adult sickle cell disease patient
Keywords:
Acute pain, sickle cell disease, multidisciplinary  management
Abstract
Pain is the hallmark of sickle cell disease and is a major concern of patients and their families. The anaesthetists as pain specialists are sometimes involved in the management of intractable acutely painful vaso-occlusive crises in these patients.
We present our experiences in these 3 case reports of known haemoglobin S patients in acute painful sickle cell crises. Two of the patients were males aged 32years and 29years and the third patient was a female aged 25years. The male patients required admission into the intensive care unit for close monitoring while on continuous intravenous opioids analgesia. The female patient was successfully managed on the medical ward with parenteral and oral analgesics.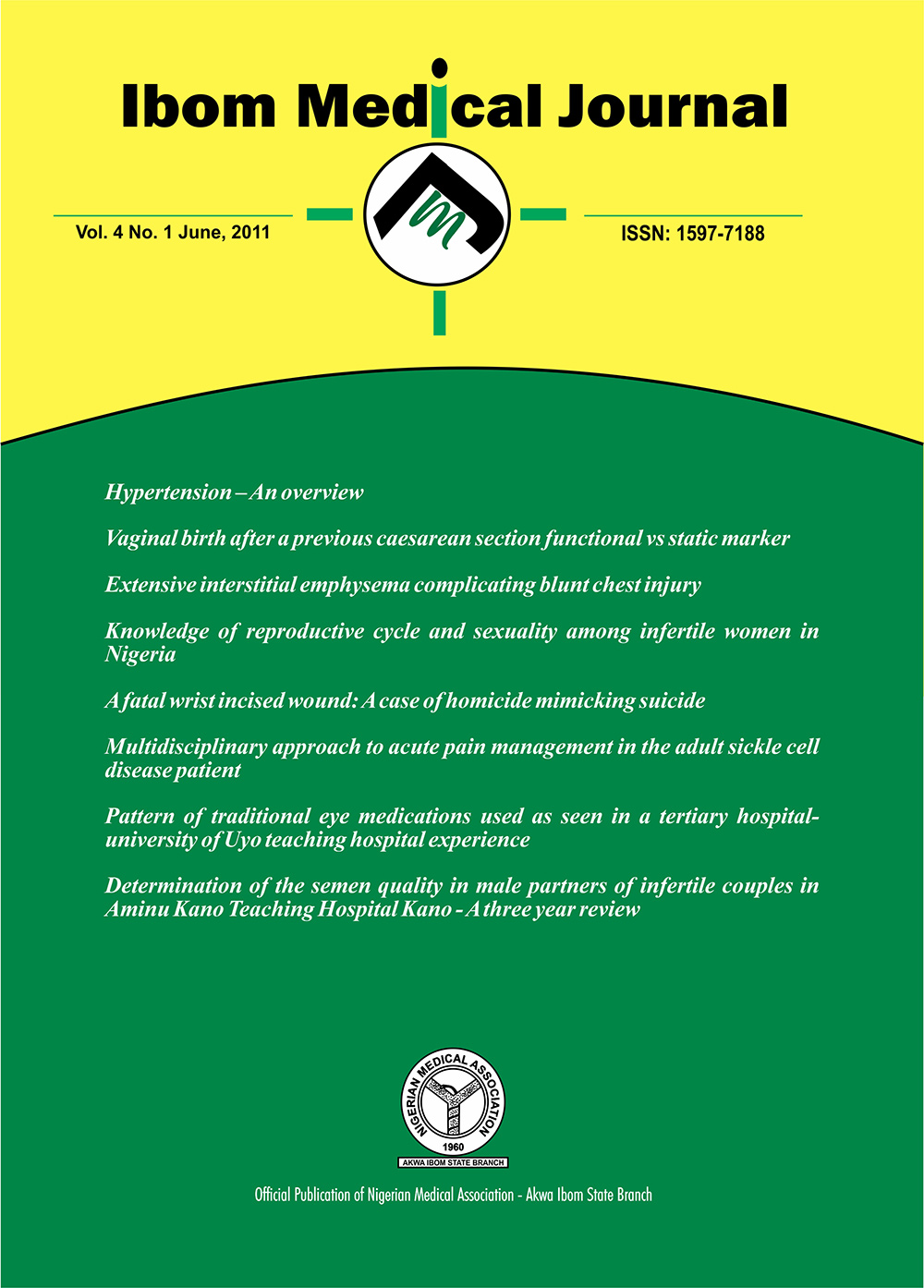 License
Copyright (c) 2011 Ibom Medical Journal
This work is licensed under a Creative Commons Attribution 4.0 International License.