A fatal wrist incised wound: A case of homicide mimicking suicide
Keywords:
fatal injury, wrist incision, suicide, homicide
Abstract
Crime scene staging is uncommon in Africa. A 26 year old male was found dead on the outskirts of a market with cuts on both hands. There were no other sharp force injuries or features of blunt trauma. The autopsy revealed acute tubular necrosis of the kidneys indicative of ante mortem hemorrhage and prolonged survival of the victim. We report a case of homicide by wrist incision simulating suicide.
Distinction between murder and suicide may be impossible by an examination of the body alone. The purpose of this paper is to emphasize that in every case with fatal sharp weapon injuries, differentiation between suicide and homicide is always required.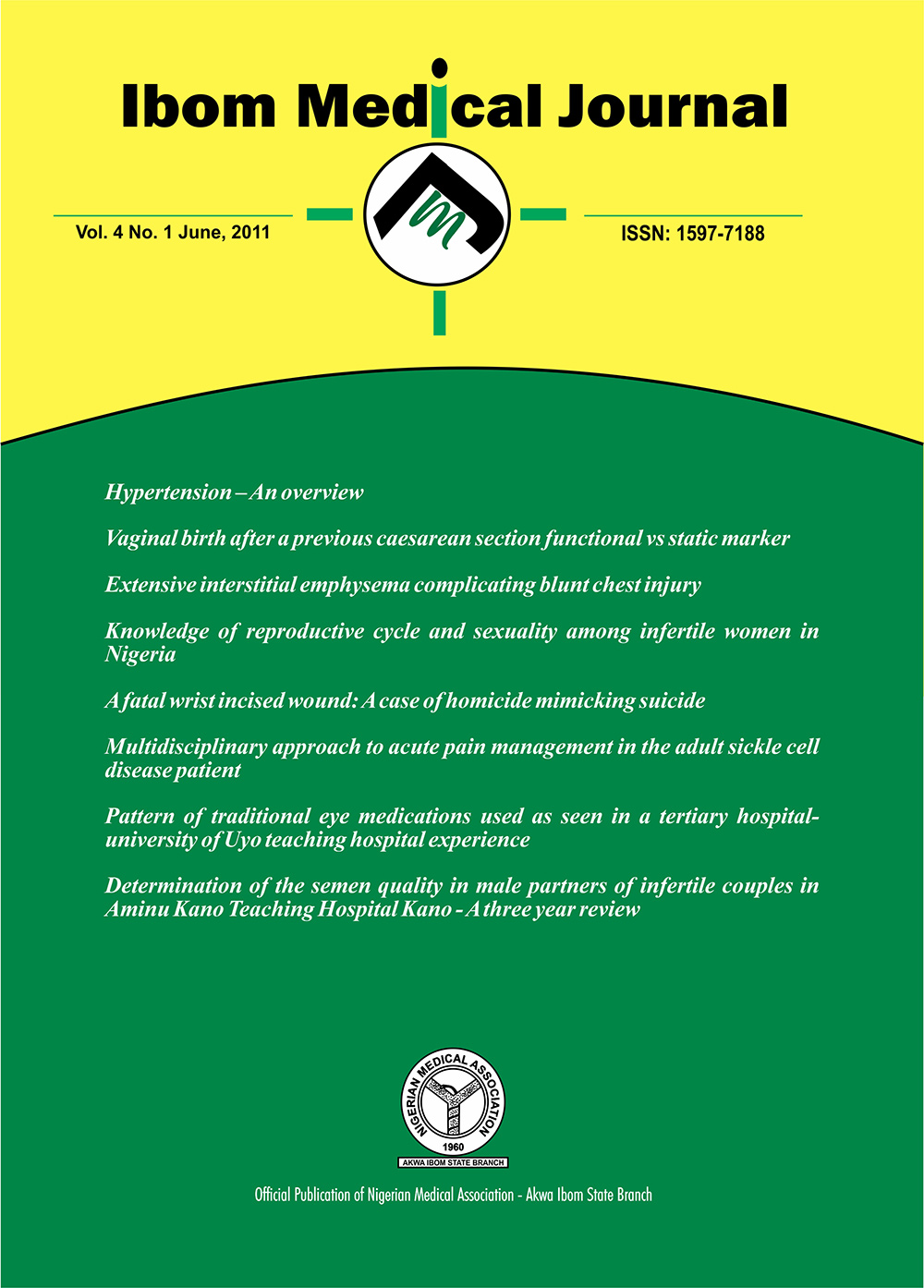 Additional Files
License
Copyright (c) 2011 Ibom Medical Journal
This work is licensed under a Creative Commons Attribution 4.0 International License.