Knowledge of reproductive cycle and sexuality among infertile women in Nigeria
Keywords:
Menstrual Cycle; Sexuality; Knowledge; Practice
Abstract
The situation in Africa is a paradox, recording the highest percentage of fertility and infertility globally. Reproductive behaviour in Africa is fertility oriented, thereby resulting in a huge psychosocial burden beyond comprehension to the infertile women / couple. Sexual practice and knowledge of reproductive cycle are important factors in the attainment of conception. Outcome of this study revealed the importance of education and socioeconomic status on the acquisition of knowledge. Also, women empowerment and encouraging monogamous union will improve sexual right of women. Health education and counseling should be an integral part of infertility management.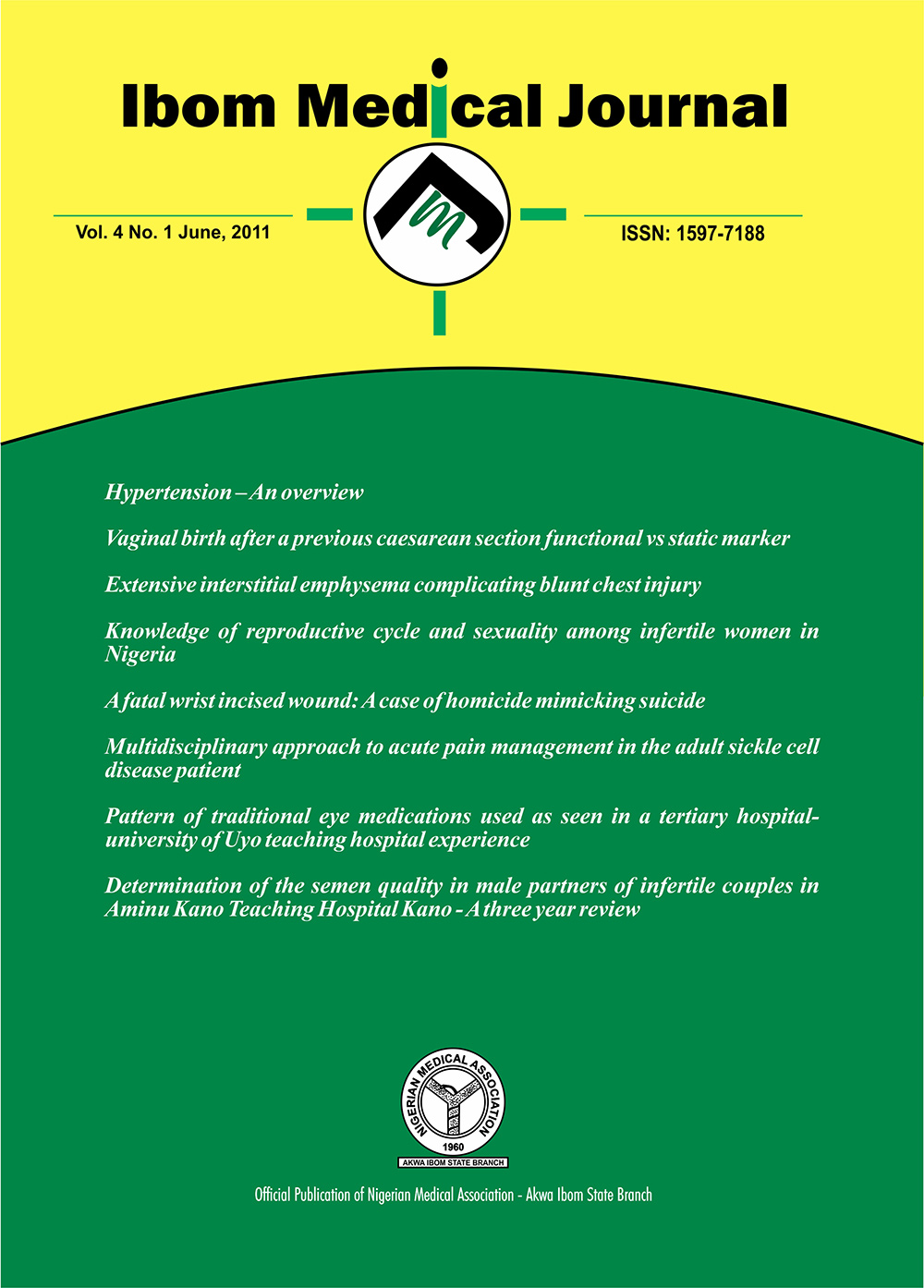 License
Copyright (c) 2011 Ibom Medical Journal
This work is licensed under a Creative Commons Attribution 4.0 International License.