The use of pectoral nerves block in the management of post mastectomy pain: Case series
Keywords:
Pectoral Nerve Block, Post Mastectomy Pains
Abstract
Pectoral nerve block is novel superficial thoracic wall block, which is an ultrasound guided interfascial plane block. It has many advantages over the use of systemic analgesic, particularly the use of opioids which has various side effects. Numerous studies have shown the analgesic potential of Pectoral nerve block (PEC2) in breast augmentation surgery, small breast surgery and breast cancer surgery. However, there is paucity of such similar studies in the West African sub-Saharan. This case series further highlight the usefulness of PEC block in the management of post mastectomy pains.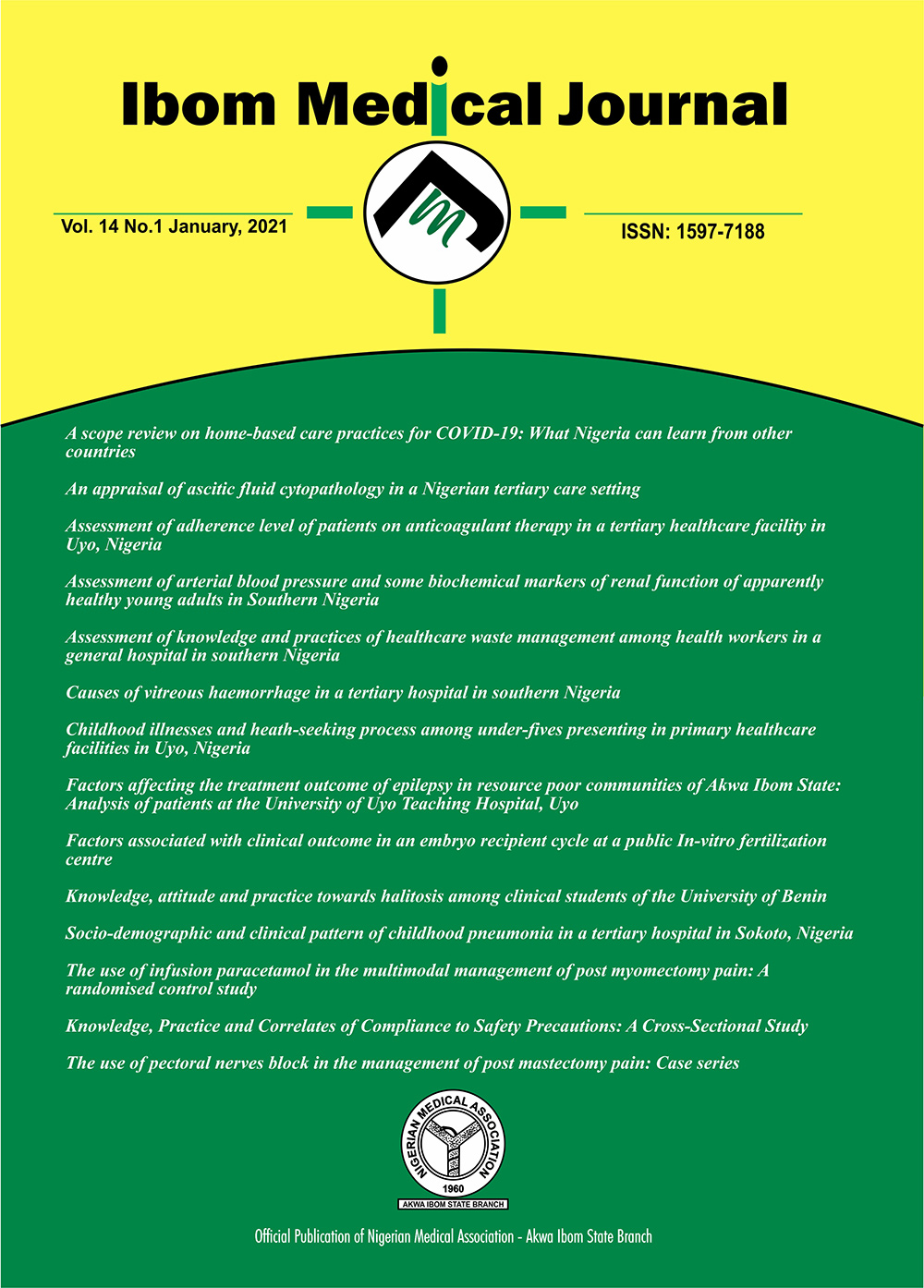 License
Copyright (c) 2021 Ibom Medical Journal
This work is licensed under a Creative Commons Attribution 4.0 International License.