Pattern of ear, nose and throat foreign bodies seen in Uyo Nigeria
Keywords:
E.N.T, Foreign Bodies, Ear, Nose, Throat, Nigeria
Abstract
SUMMARY:
Insertion, inhalation and ingestion of diverse kinds of foreign bodies have always been encountered anywhere otorhinoloarnology is practiced. This is a 5 year retrospective study (August 1998-2003) to determine the etiological pattern of foreign bodies reported in this part of Nigeria. A total of 1.797 patients were seen over the period of which 113 presented with foreign bodies. These were 46 (40.7%) males and 67 (59.3%) females with a M;F ratio of 1:1;5. Their ages ranged from 6 months to 71 years. The anatomic site distribution of foreign bodies showed that 77 (68%) occurred in the ear, 21 (18.6%) occurred in the nose while 15 (13.3%) occurred in the composite region generally called the throat. The pharynx and oesophagus were the commonest sites of foreign body lodgment in the throat followed by the larynx. The study revealed that children are still the most vulnerable group endangered by foreign bodies. Continuous caution both in prevention and appropriate management of cases must be exercised especially by the primary care providers who make up the first contacts with the patients. Early presentation and prompt referral to expert centres will avert some calamities that result from management of some foreign bodies.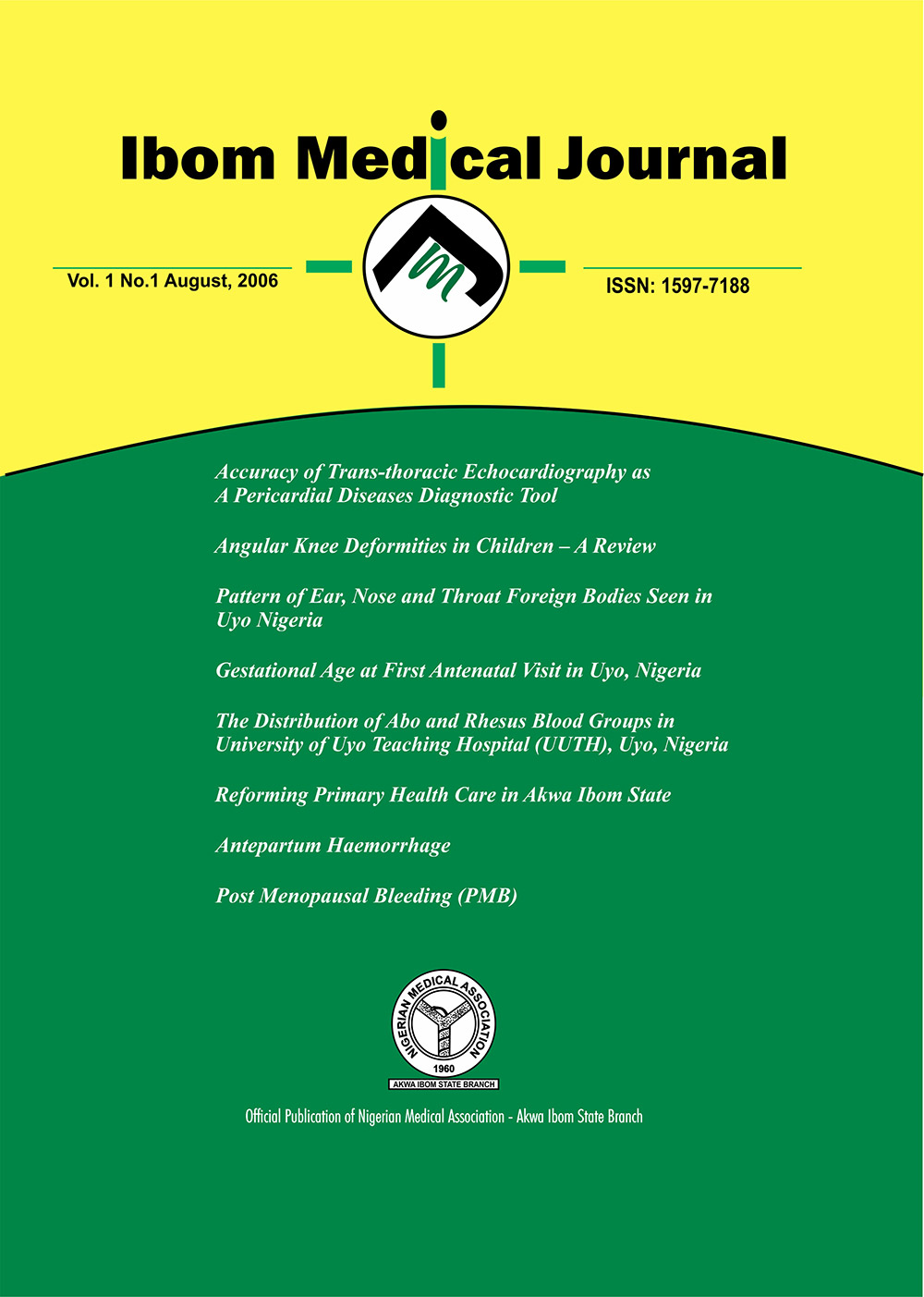 License
Copyright (c) 2006 Ibom Medical Journal
This work is licensed under a Creative Commons Attribution 4.0 International License.