Uterus didelphys associated with good pregnancy outcomes and an ectopc kidney (Case report)
Keywords:
Full term pregnancy, Uterus didelphys, Laparotomy, Ectopic kidney
Abstract
The case of a 32year old para 3+0, 3 alive with 3 years history of recurrent severe lower abdominal pain is presented. The pain was worse during her monthly cycles and relieved during pregnancy. Ultrasound showed a left ill defined adnexal mass with no kidney seen on the left. An impression of a symptomatic pelvic kidney was made. Laparotomy done showed a left pelvic kidney and a uterus didelphys. The second uterus was bulky and filled with menstrual fluid. She had a hysterectomy of the aberrant uterus. Uterus didelphys is usually rare and is associated with recurrent pregnancy losses.
This patient had normal pregnancy outcome three times.
The rarity of this condition and its association with an ectopic kidney prompted us to make this report. The need to look out for congenital anomalies of the genital tract associated with congenital anomalies of the kidneys is also stressed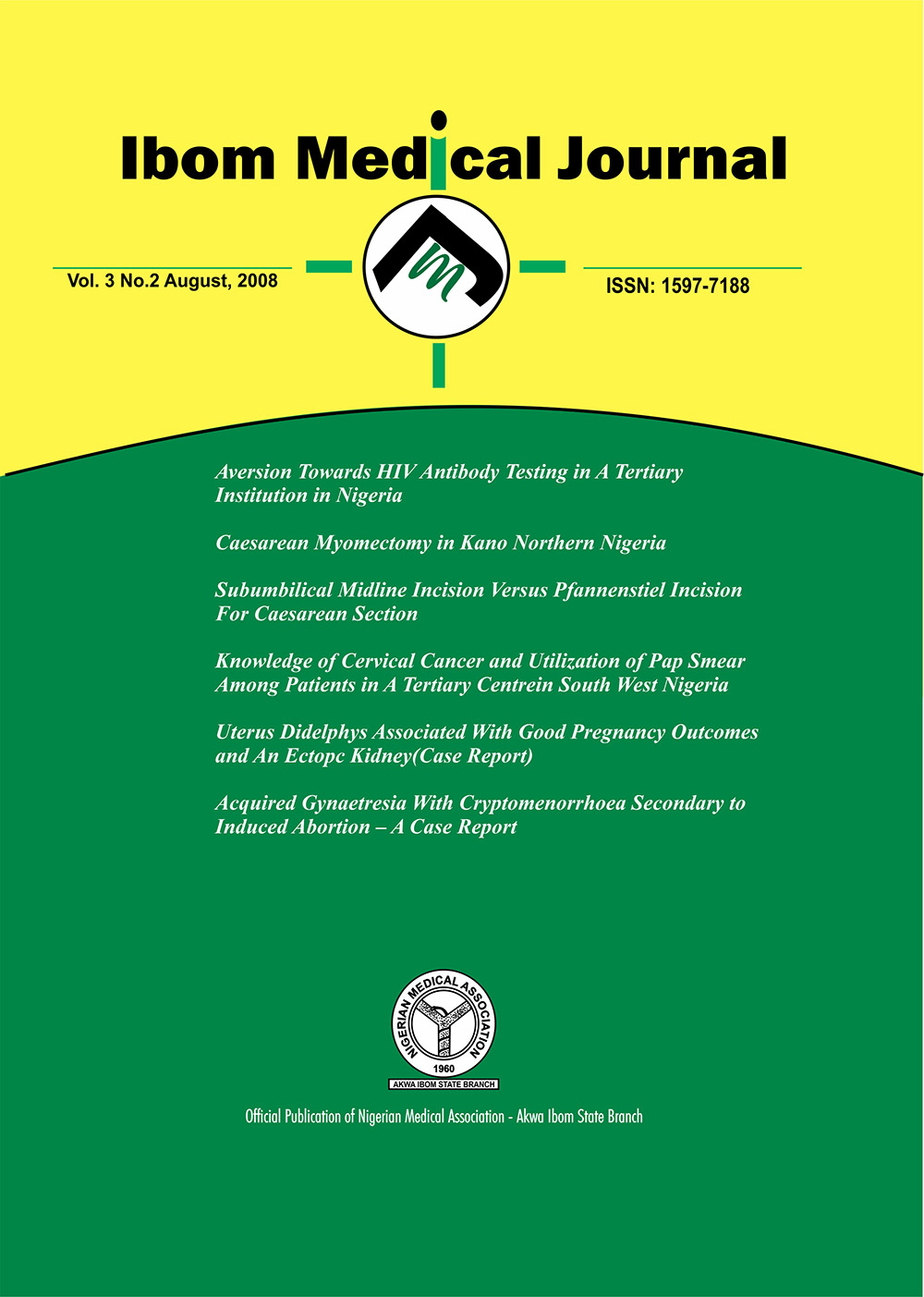 License
Copyright (c) 2008 Ibom Medical Journal
This work is licensed under a Creative Commons Attribution 4.0 International License.