Cadmium and Mercury Exposure: Oxidative, Neurobehavioural and Histological Alterations to the Cerebellum of Wistar Rats
Keywords:
Neurotoxicity, Cadmium, Mercury, Locomotion, Exploration, Cerebellum
Abstract
Background: The unprecedented increase in metal exposure has been aided by modern industrialization and anthropogenic activities. Cadmium and mercury are recognized as two of the most common heavy metals with destructive impacts on most organ systems. The present study was designed to investigate and improve existing literature on the possible deleterious effects of cadmium and mercury exposure.
Methods: Adult Wistar rats were treated with cadmium chloride (5 mg/kg/day) and mercury chloride (4 mg/kg/day) for 14 days. Body, brain and cerebellar weights, motor deficits, antioxidant and lipid peroxidation activities as well as histological alterations to the cerebellum were evaluated at the end of the experiment.
Results: Findings showed a significant reduction in body and brain weights, dysregulation of antioxidant enzymes activity and impaired locomotion and exploratory activity in treated rats. Also, an increase in lipid peroxidation and degeneration of Purkinje cells of the cerebellum was observed in treated rats.
Conclusion: Overall, these results corroborate previous findings that cadmium and mercury induce deleterious effects on the cerebellum and central nervous system. In addition, this study helps to provide an anatomical perspective and information on the exact cerebellar changes induced by cadmium and mercury in Wistar rats.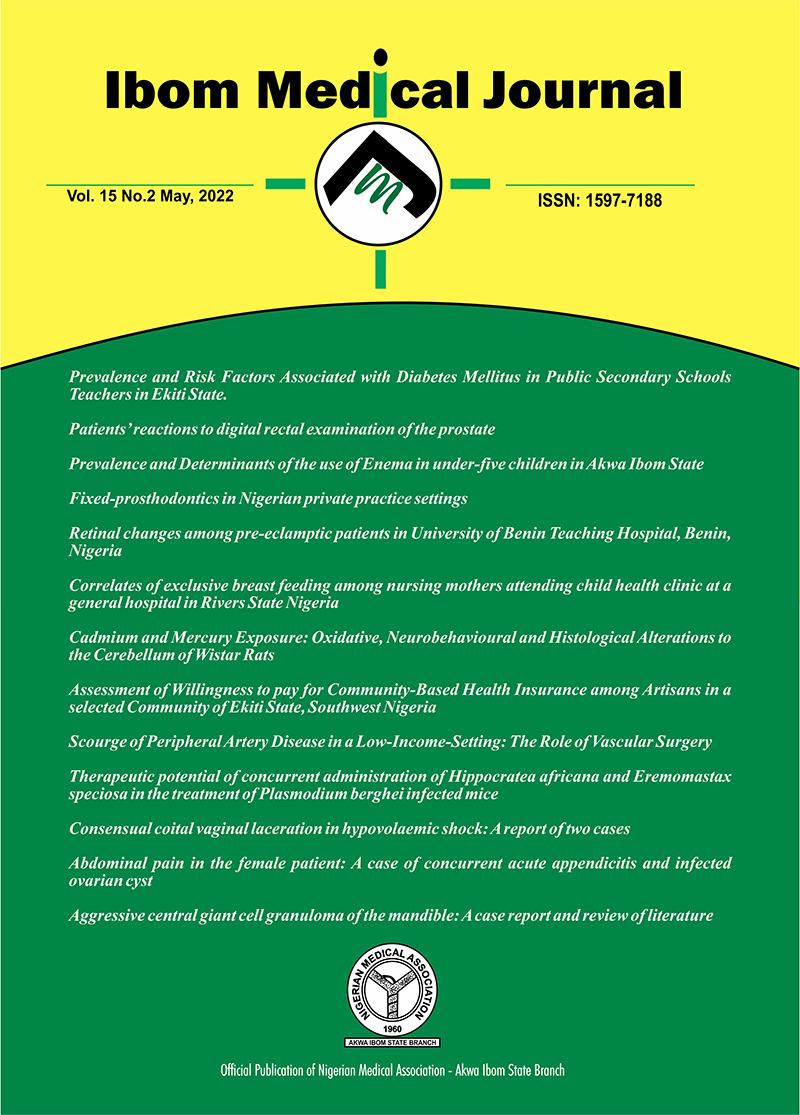 License
This work is licensed under a Creative Commons Attribution 4.0 International License.