Retinal changes among pre-eclamptic patients in University of Benin Teaching Hospital, Benin, Nigeria
Keywords:
Eclampsia, Hypertensive retinopathy, Preeclampsia, Retinal changes, Retinal detachment
Abstract
Background: Preeclampsia is one of the hypertensive disorders in pregnancy that contributes significantly to maternal and fetal morbidity and mortality, with the impact felt more in developing countries. It is characterized by endothelial dysfunction and vasospasm of vessels which can be observed by an ocular fundal examination. The aim of this study was to determine the ocular fundus findings of women with preeclampsia.
Methods: This was a cross-sectional study, carried out at the University of Benin Teaching Hospital involving a total of 220 pregnant women. The women were divided into two groups of 110 pregnant women (A&B).Their Age and Gestational age was cross-matched and retinopathy graded according to Keith and Wagner classification. Group A was made up of Preeclamptic women and Group B was made up of healthy pregnant women. Visual acuity was measured using Snellens' chart, and the fundus was examined with direct ophthalmoscope.
Results: This showed that the retinal changes observed in the preeclamptic women were associated with their age (P = 0.009), gestational age (P = 0.044), blood pressure (P = 0.001), Proteinuria (P = 0.001), Severity of the disease (P = 0.001), visual acuity (P = 0.035) as well as with the visual symptoms (P = 0.001) but not statistically significant with the gravida (P = 0.799).
Conclusion: Our study highlights the importance of timely ophthalmoscopy which helps to assess severity of disease (pre-eclampsia) which affects the decision of induction of delivery to predict and prevent possible complications which in turn immensely helps in judicious management of disease. Also, the study revealed that preeclamptic women who are multigravida are more likely to have retinopathy than primigravida.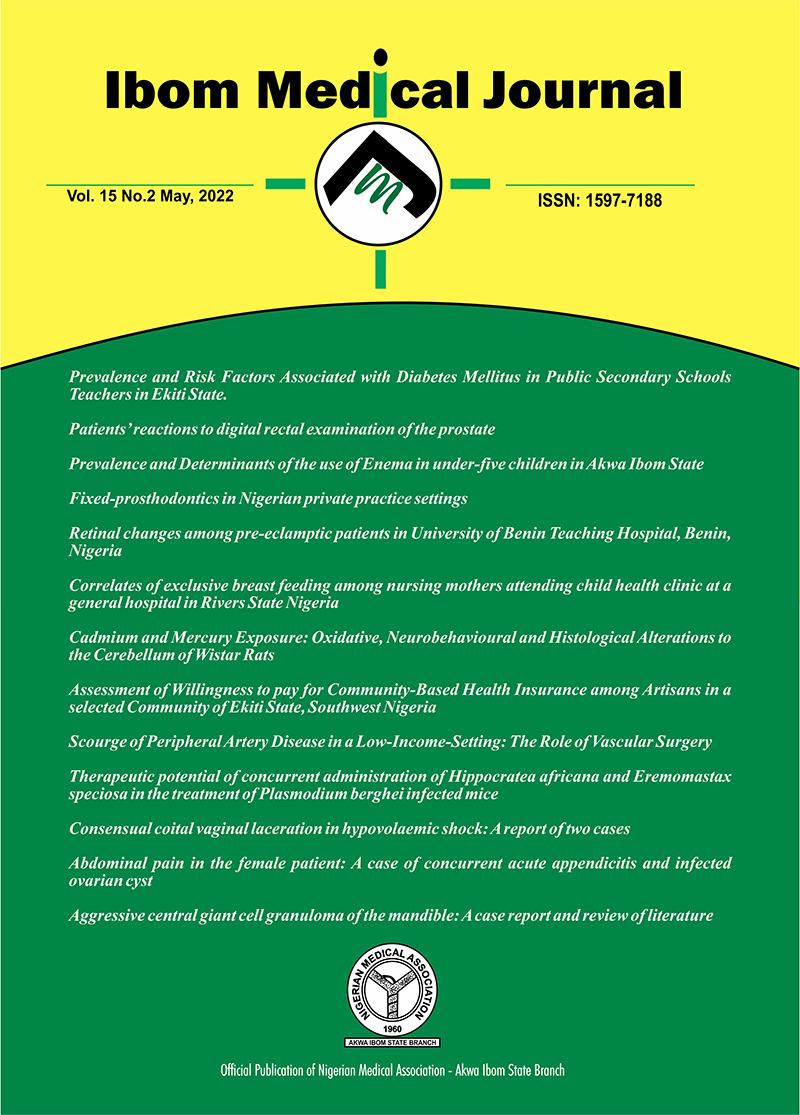 License
This work is licensed under a Creative Commons Attribution 4.0 International License.