Is impacted third molar a significant contributor to susceptibility of the adjacent second molar to caries?
Keywords:
second molar, caries susceptibility, third molar
Abstract
CONTEXT: Several studies have assessed the association between impacted third molar and presence of distal caries on the second molar, however there is paucity of studies on how significantly impacted third molar contributes to dental caries experience on the second molar
OBJECTIVE: To determine if impacted third molar is a significant contributor to the susceptibility of the adjacent molar to dental caries.
MATERIAL AND METHODS: A prospective cross sectional study of patients with at least one carious second molar. Information on demographic characteristics, number of carious second molar, classification of the carious lesions based on site of occurrence of the caries, extent of the carious lesion, presence of a third molar and status of the third molar (impacted or not impacted). The data so obtained was analyzed using IBM SPSS.
RESULTS: A total of 88 patients with 126 carious second molars with more females. The mandibular left second molar was the tooth with the highest frequency of caries. Occlusal caries accounted for 71.4% of the carious lesions while distal caries was observed in 28.6% of the second molars. Statistically significant association between the surface affected by the carious process and presence of impacted third molar with 75.0% of second molars with a distal carious lesion having an impacted adjacent third molar
CONCLUSION: The second molars are susceptible to caries however an adjacent impacted third molar could be a significant contributor to susceptibility of the second molar to distal caries.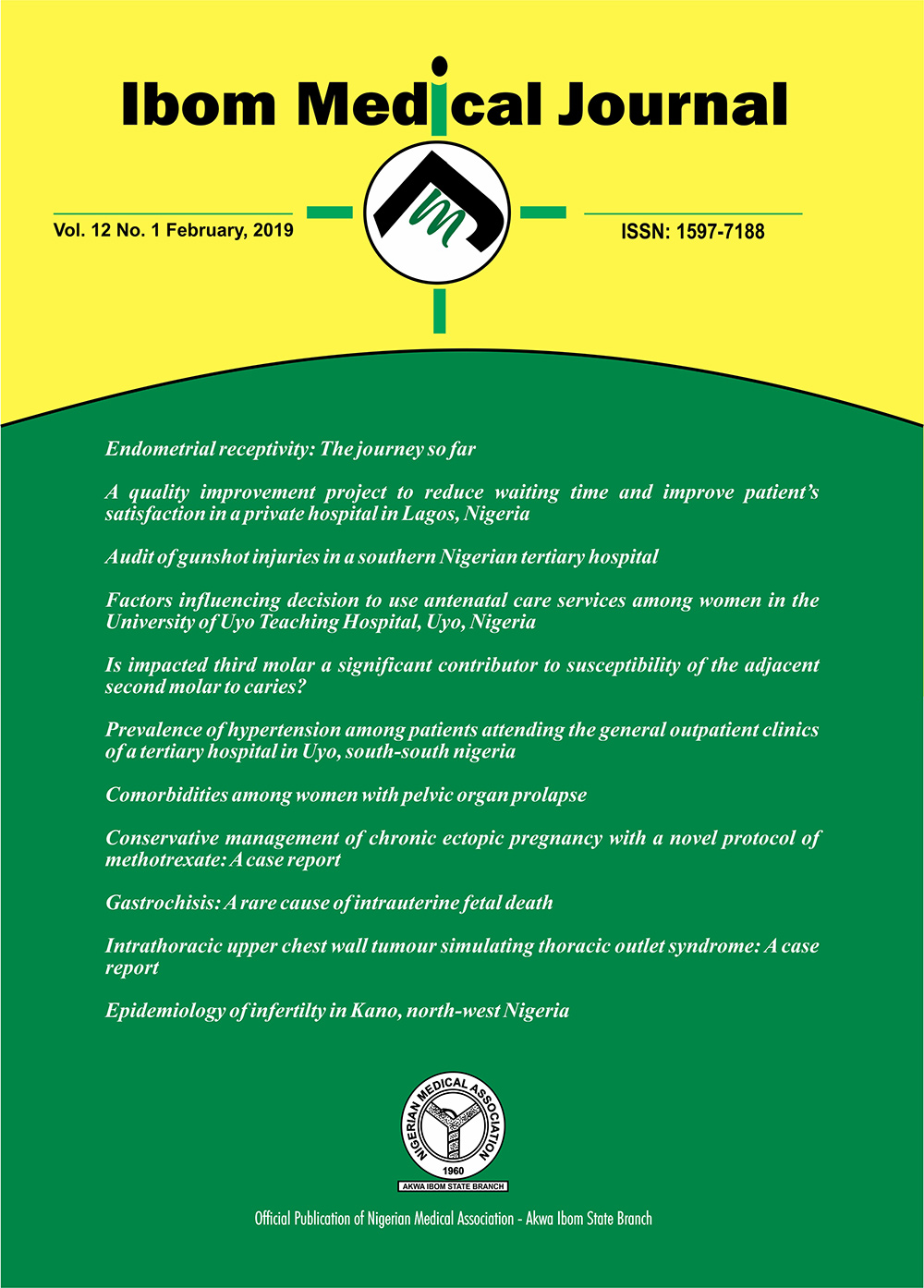 License
Copyright (c) 2019 Ibom Medical Journal
This work is licensed under a Creative Commons Attribution 4.0 International License.