Conservative management of chronic ectopic pregnancy with a novel protocol of methotrexate: A case report
Keywords:
Chronic, Ectopic, Pregnancy, Methotrexate
Abstract
BACKGROUND: Ectopic pregnancy is the implantation of an embryo at sites outside the uterine cavity. With advances in medicine, non-surgical (medical) therapeutic approaches had been introduced in the management of ectopic pregnancy, and they are gaining wide clinical application. Of such medical therapeutic approaches is the use of methotrexate. The use of combined regimen of methotrexate and leucovorin (folinic acid) and single dose regimen of methotrexate, has been reported. However there is still paucity of research information and reports on the use of divided doses of only methotrexate in management of chronic ectopic pregnancy especially in the tropics where affordability of medication imposes a challenge.
MATERIALS AND METHOD: This is a case report of a patient with chronic ectopic pregnancy, successfully managed with four doses of methotrexate only.
RESULT AND CONCLUSION: Chronic ectopic pregnancy can be treated successfully with divided doses of methotrexate alone with minimal side effects.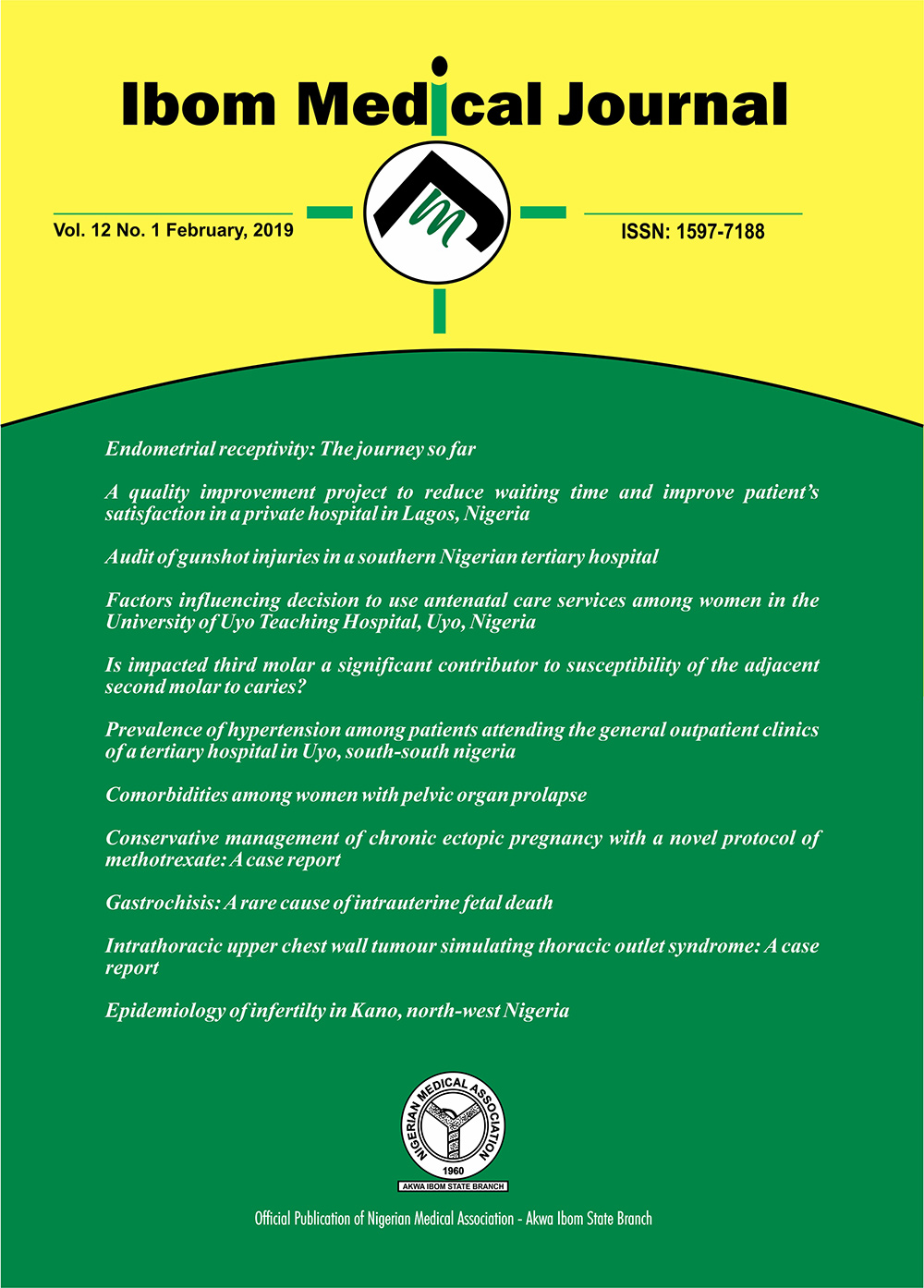 License
Copyright (c) 2019 Ibom Medical Journal
This work is licensed under a Creative Commons Attribution 4.0 International License.