Suicidal ingestion of organophosphate compound (Sniper): A case report
Abstract
Background: Organophosphate insecticide is one of the leading causes of poisoning in many developing Countries.
Aim: To describe a typical case of organophosphate poisoning and discuss its management.
Case Presentation: An 18 years old female Supermarket sales attendant presented with history of intentional ingestion of organophosphate(OP) compound(Sniper) to commit suicide. She was unconscious, and in severe respiratory distress. Her baseline vital signs were as follows: Pulse rate 52/m, Blood pressure-140/80mmHg, respiratory rate 32/m, and temperature 37.6°C.
She had bilateral coarse crepitations and the SpO2 ranged between 40-65%. She was managed with intravenous normal saline, atropine at 1mg stat, then 2mg repeated every 5 minutes up to four times, followed by 8mg added to 500ml of normal saline in continuous infusion for 5 hours.
Also, she was intubated and manually ventilated in addition to other supportive care in ICU. She regained consciousness within 24hours and was extubated. However, she developed a sudden acute cardiorespiratory distress and died in the second day of ICU admission.
Conclusion: Severe organophosphate poisoning may be fatal. Early presentation to the hospital, prompt diagnosis and treatment with appropriate dose regimen of atropine, and other supportive care may improve survival.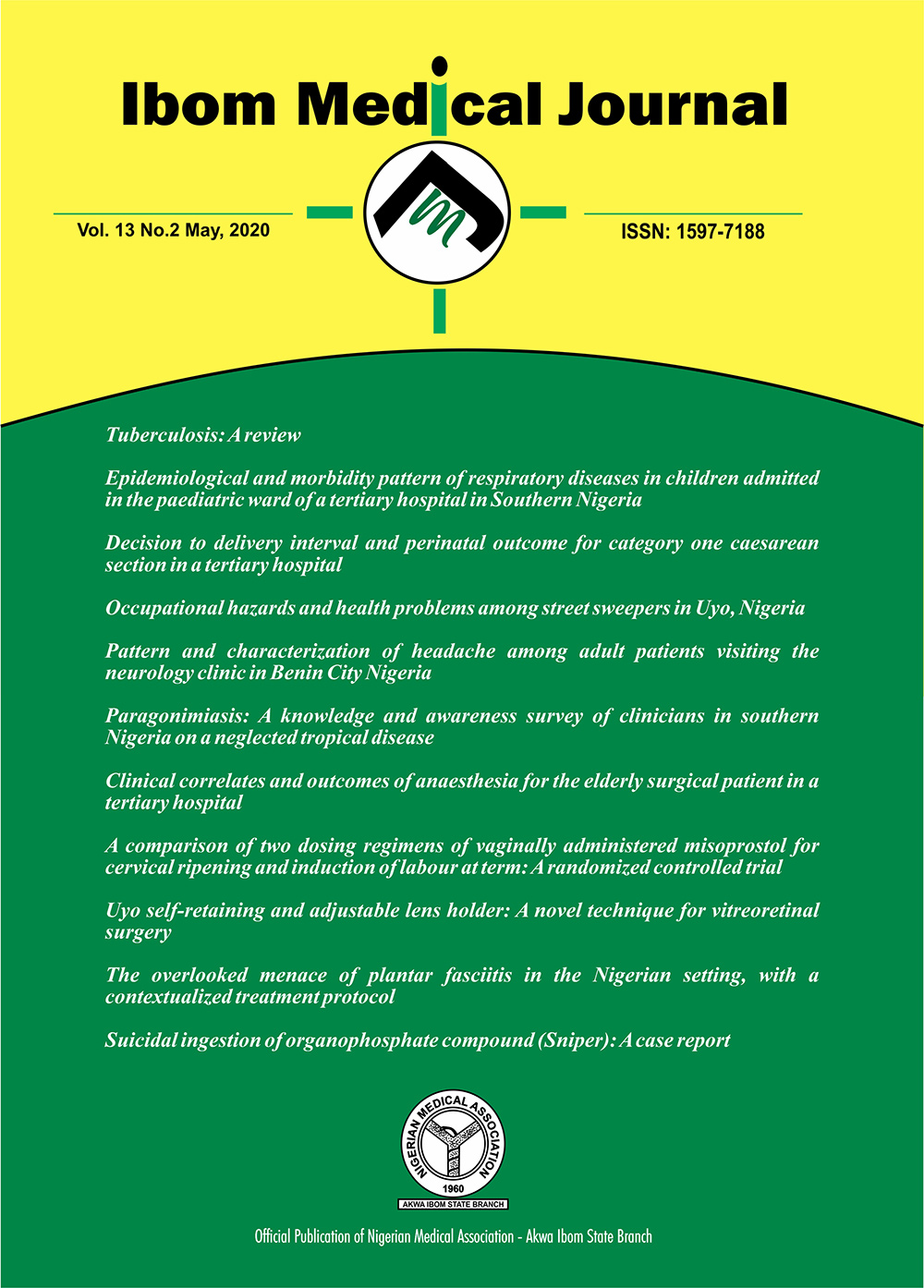 License
Copyright (c) 2020 Ibom Medical Journal
This work is licensed under a Creative Commons Attribution 4.0 International License.