Distal renal tubular acidosis a rarely diagnosed cause of failure to thrive: A report of three cases
Keywords:
Renal tubule, Acidosis, Failure to thrive, Bicarbonate
Abstract
SUMMARY
Three cases of distal renal tubular acidosis aged between 6 - 12weeks are described. The presenting features included lethargy, refusal to feed, marked periodic respiration, vomiting and recurrent episode of unexplained metabolic acidosis. A constant feature was failure to thrive despite caloric intake in excess of normal requirements. The diagnosis of distal renal tubular acidosis was based on a urine PH>5.5 in freshly voided urine despite the presence of metabolic acidosis. All the babies responded promptly to sodium bicarbonate supplement. An increased suspicion of distal tabular acidosis in the evaluation of children in early infancy for failure to thrive is therefore advised.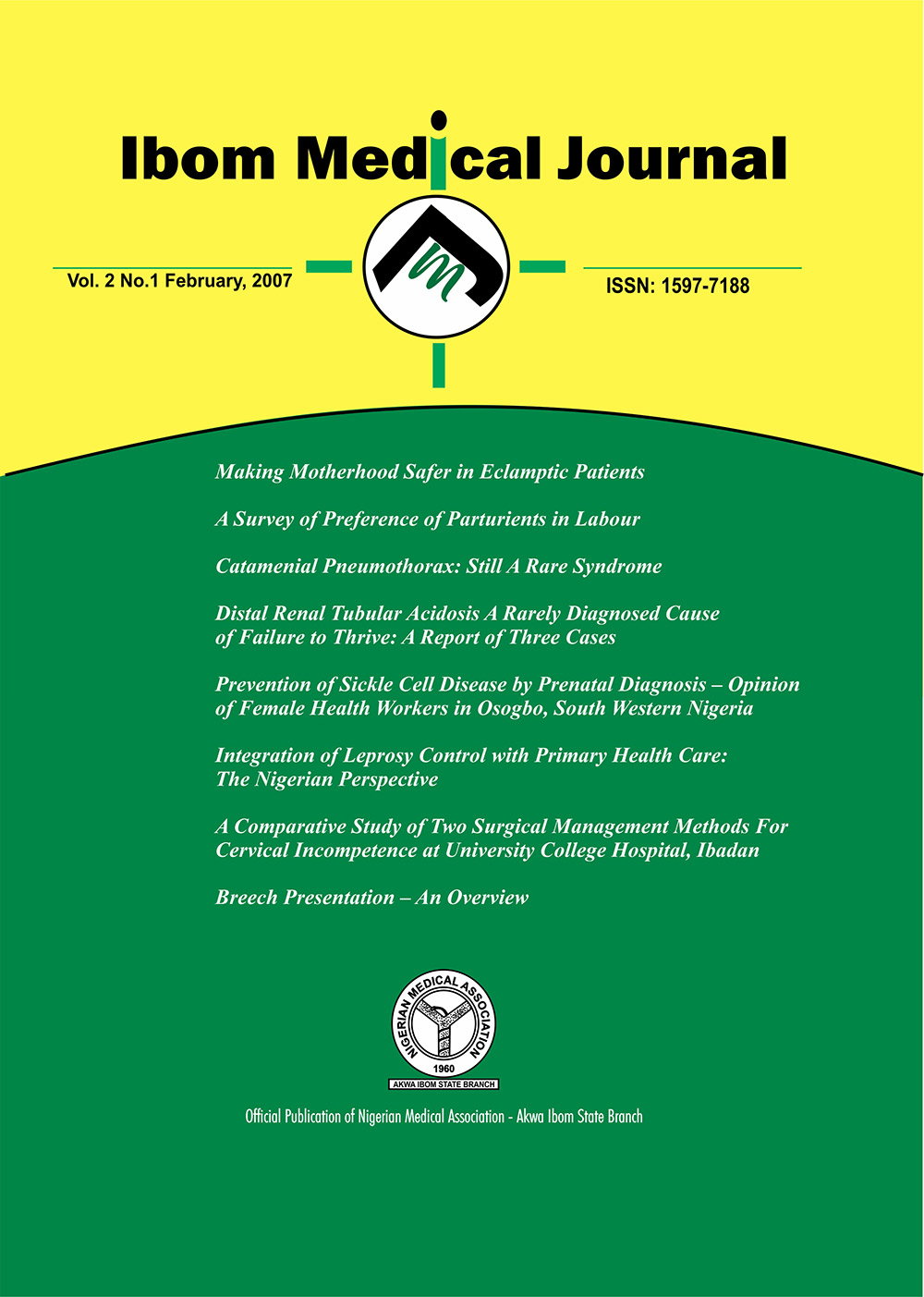 License
Copyright (c) 2007 Ibom Medical Journal
This work is licensed under a Creative Commons Attribution 4.0 International License.