Kawasaki disease in a two year old Nigerian child; full recovery with supportive treatment
Keywords:
Kawasaki, child, Uyo, southern Nigeria
Abstract
Data from a two year old male patient managed at the University of Uyo Teaching Hospital, Uyo, southern Nigeria, is presented to highlight the sporadic occurrence of Kawasaki disease in a Nigerian child who was diagnosed as having a viral exanthema at the onset of illness, at a peripheral centre. His presentation at this tertiary hospital, coupled with the high clinical index of suspicion confirmed the evolving diagnosis. This report also highlights the associated challenges of therapy, especially non-availability of standard recommended treatment like the intravenous immunoglobulin in most clinical settings in Nigeria, and the clinical evidence, that supportive therapy is very helpful in this condition.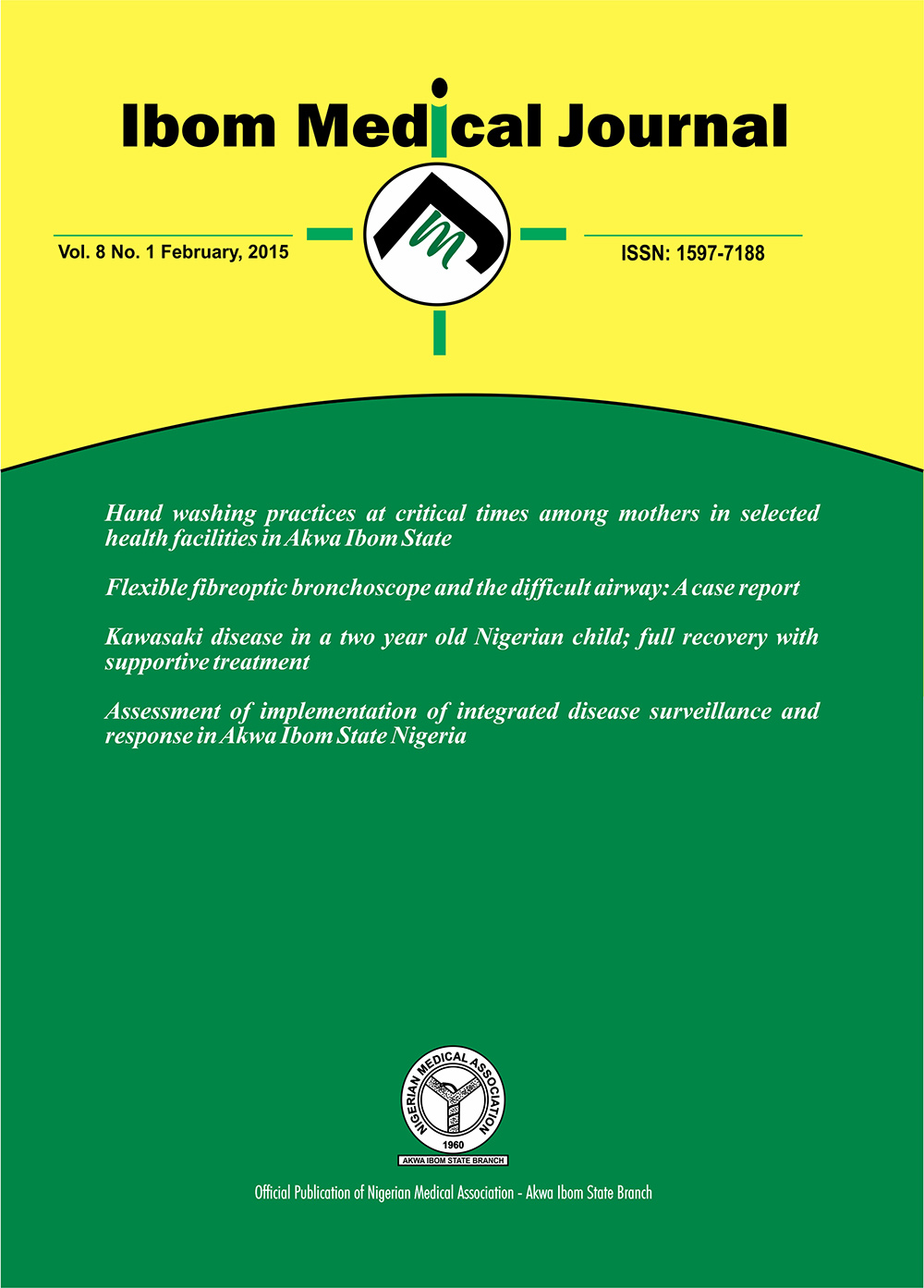 License
Copyright (c) 2015 Ibom Medical Journal
This work is licensed under a Creative Commons Attribution 4.0 International License.